Met Kermit, Jim and John in Clifton. There were maybe 300 bikes out this fine beautiful day! Old guys like me on old and new bikes, young guys on sport bike making noise, a mixed bag of Harleys, more than a few very cool old bikes, and the hipster crowd on this semi-rat customs. It was all very cool!
I rode my recently finished 1981 Yamaha XS400 "Scrambler" for the first time outside my neighborhood. I had only 5 miles on it when I took off in 55° temps. The bike rides decent, managing a fairly comfortable 70-75mph. I got to Clifton with only two issues. The right rear shock lost its spring perch, and the front fork oil is way too thick, can you say Pogo?
Starting out: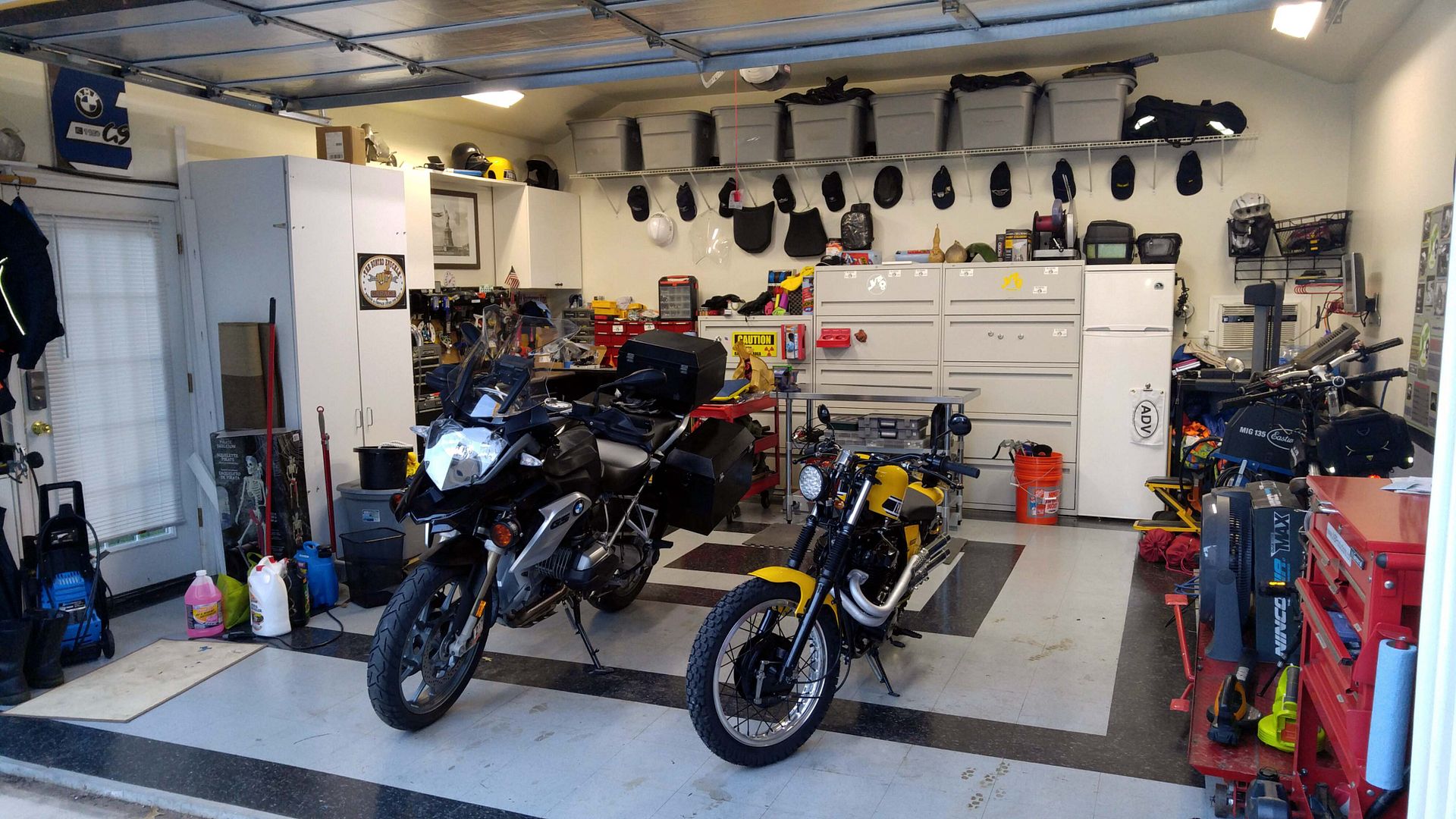 I was almost the first one there, but didn't take a photo until after breakfast.
Walked around checking out the bikes. This one was pretty cool: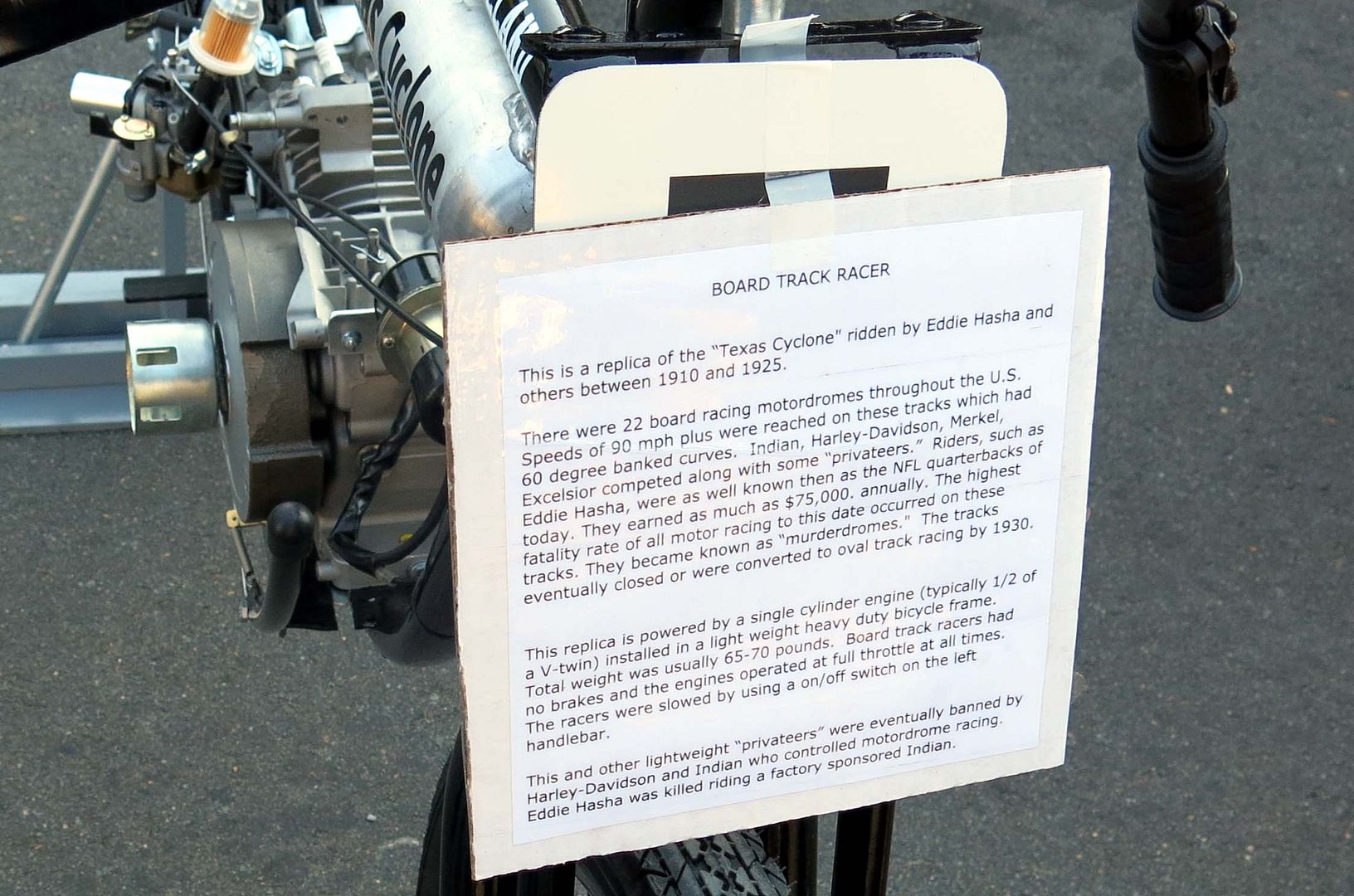 There was a Honda Goldwing powered revers trike: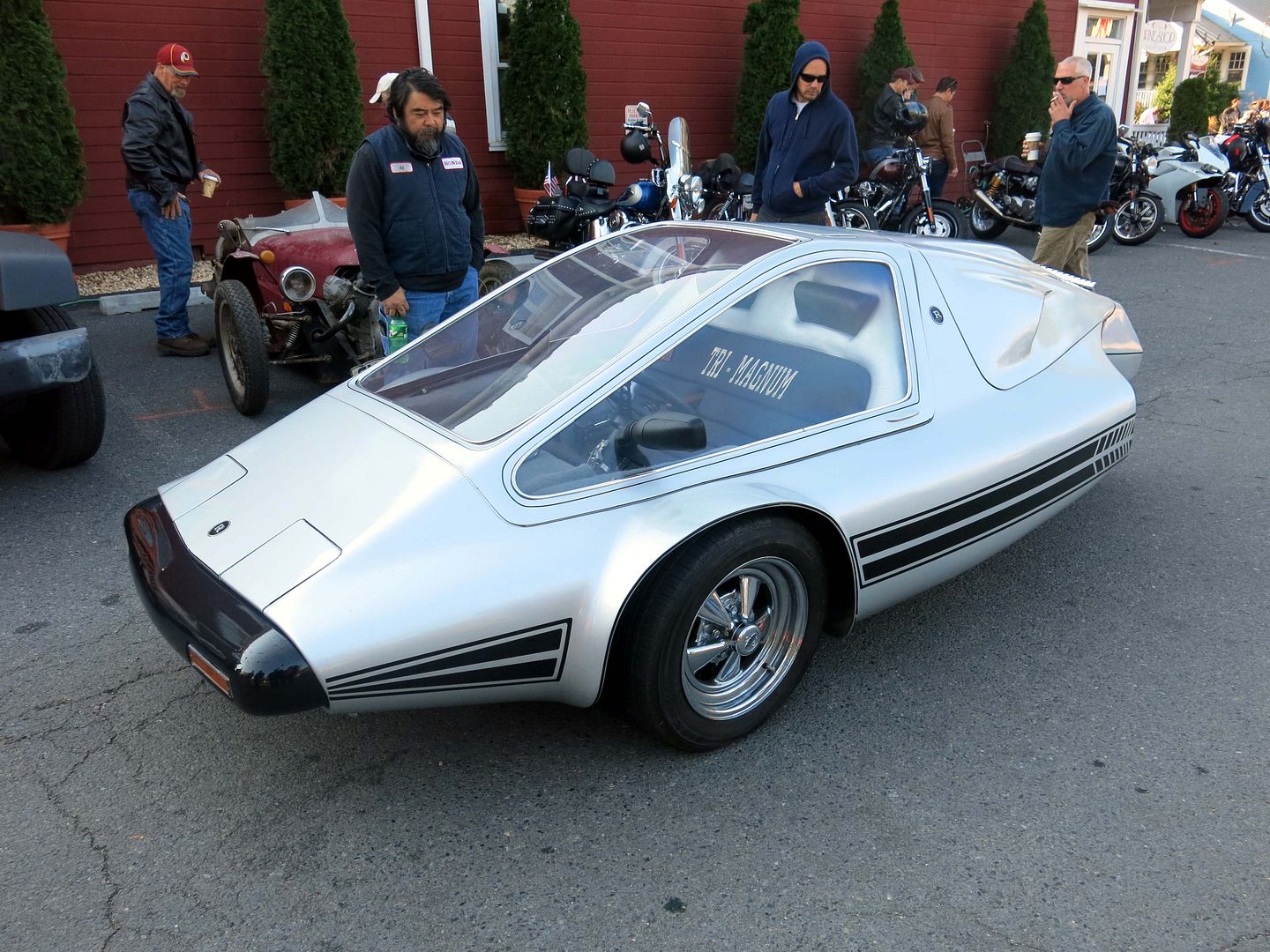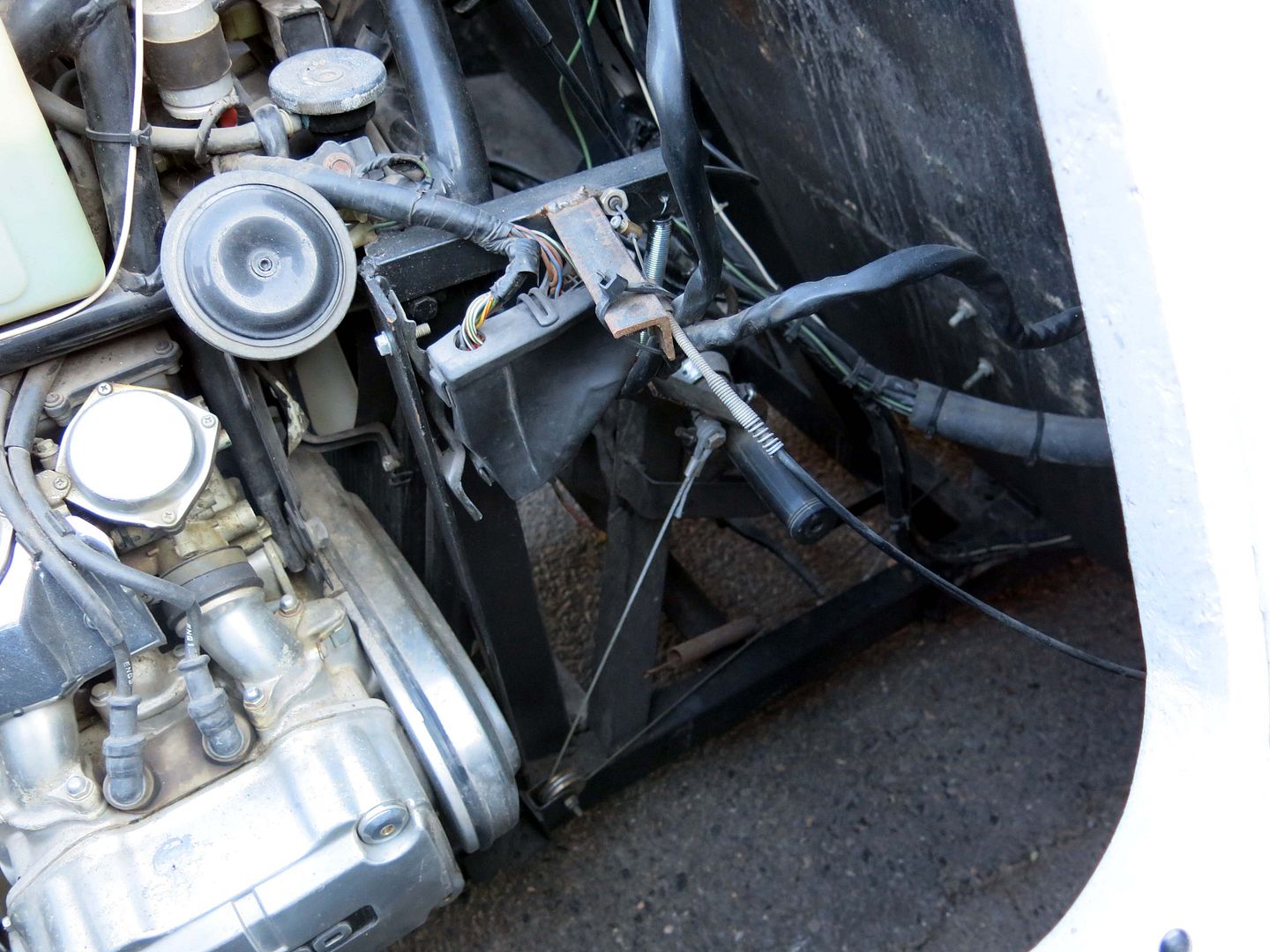 Check out the throttle cable bodge!
Then there was this oddity Trike, made in 1985, with a Moto Guzi motor called a Triking:
There was the Pie Girl selling, what else, pies, with her cool woody wagon: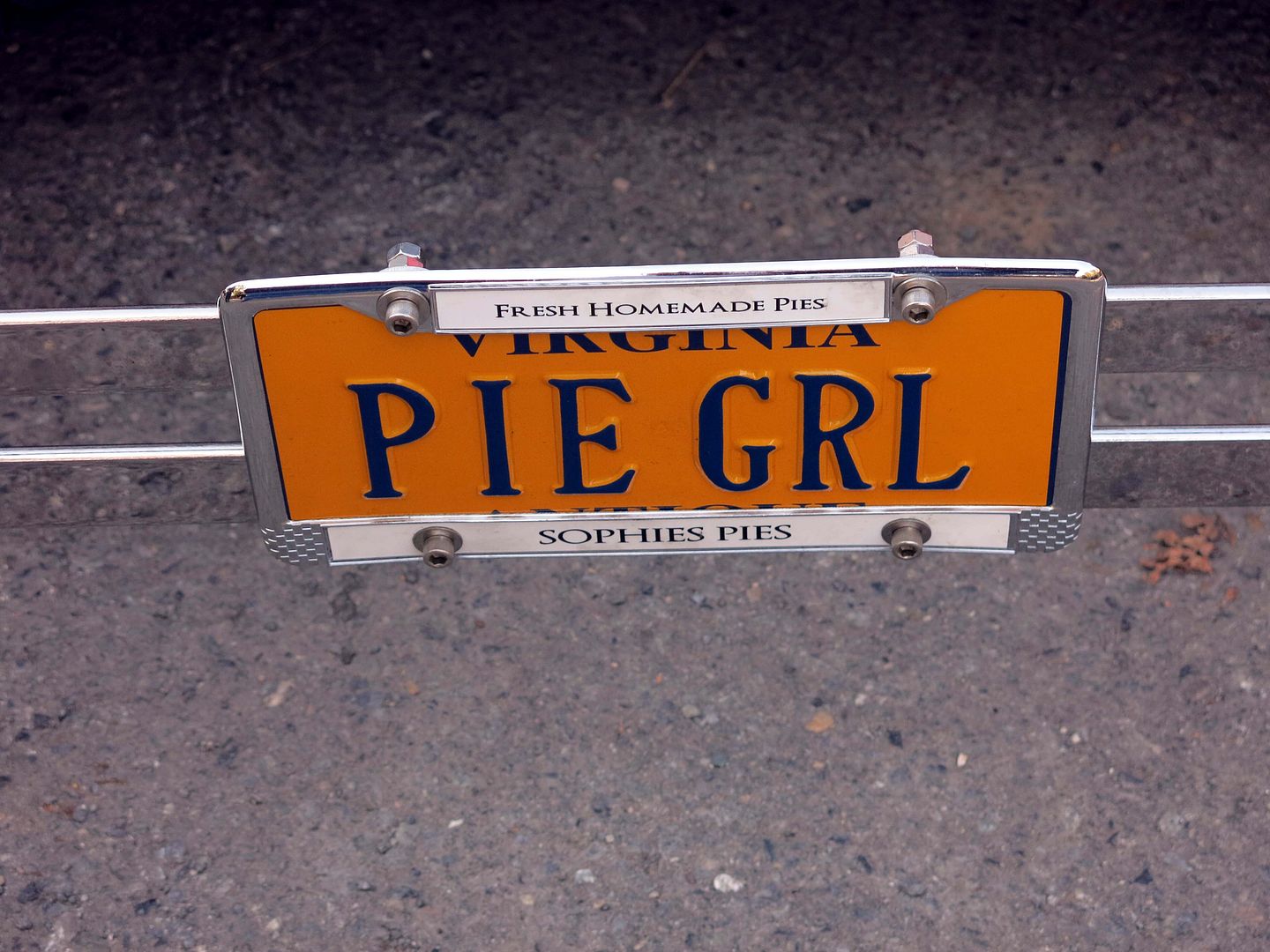 Apparently these over sized raised white letter glue-on kit is a thing. I saw two bikes like this Triumph Rocket:
Some slick classics: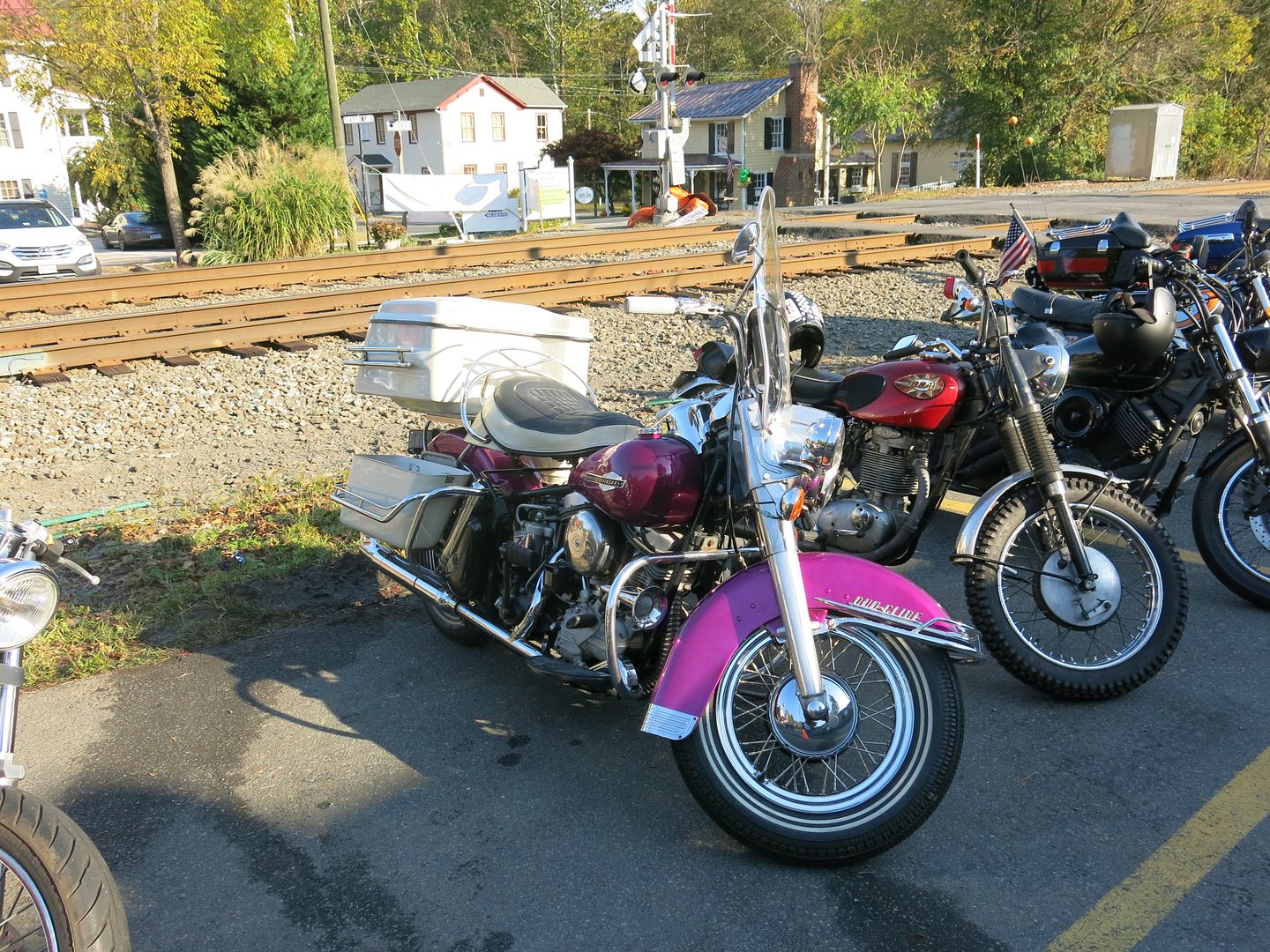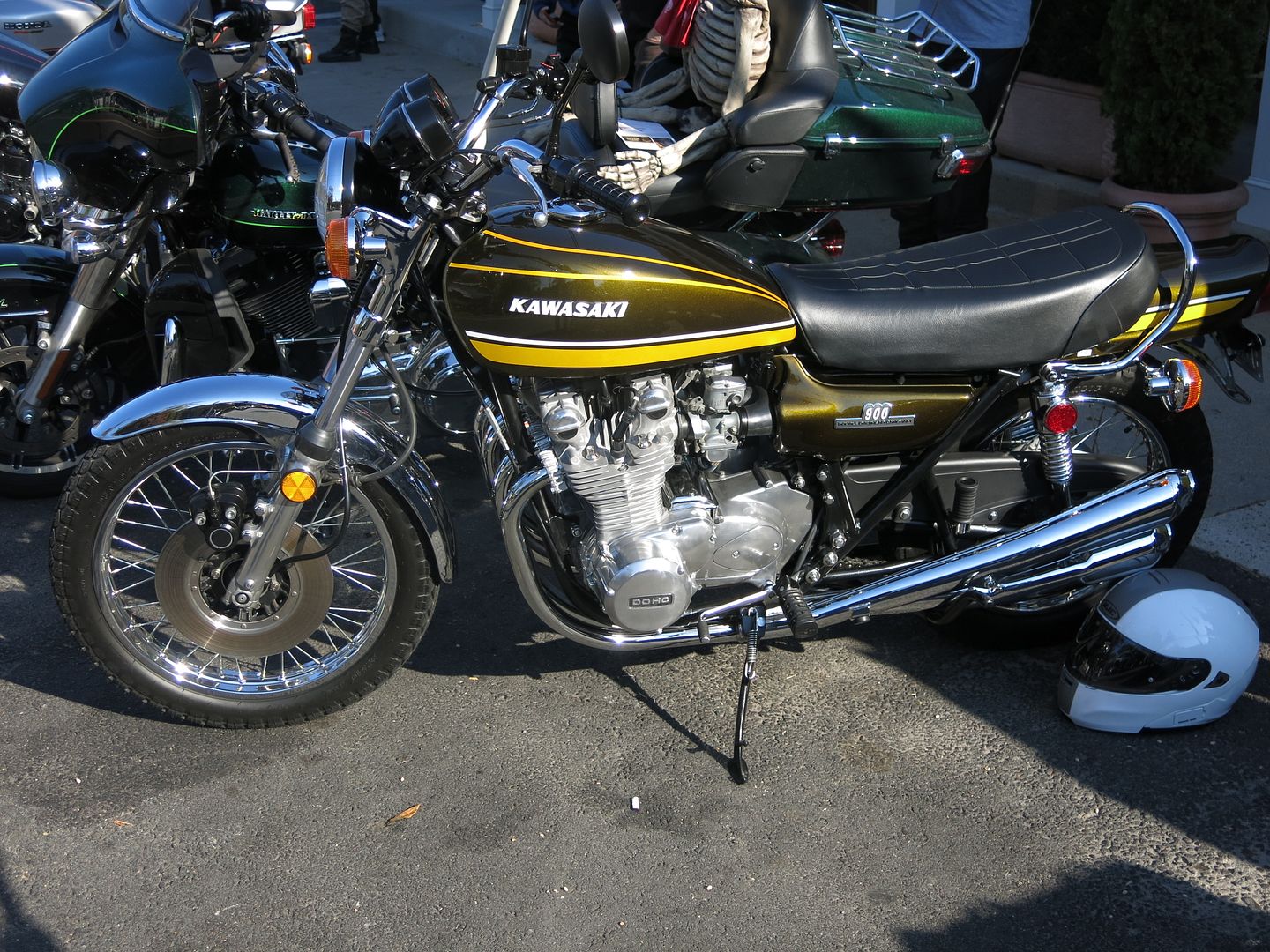 A need MG military bike complete with a gun, siren, radio, flashlight and more:
A cool BMW Airhead Scrambler:
The hipster crowd passing out business fliers for their custom shop. Part of the bikes, like the paint, was very cool. The metal seats and fit and finish on other parts, not so much.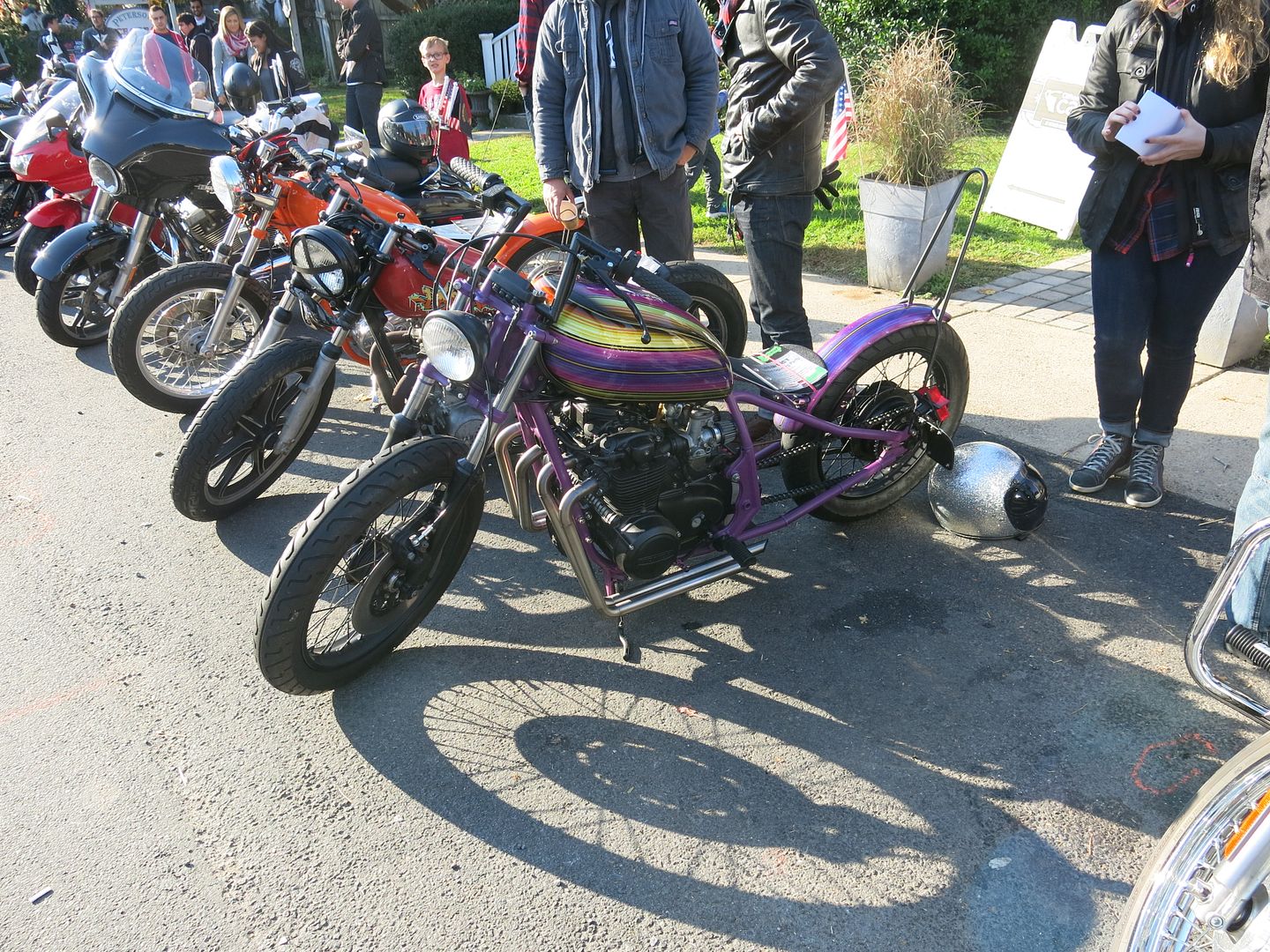 A few HDs worth a photo, and one who was very oddly protective of his jacket: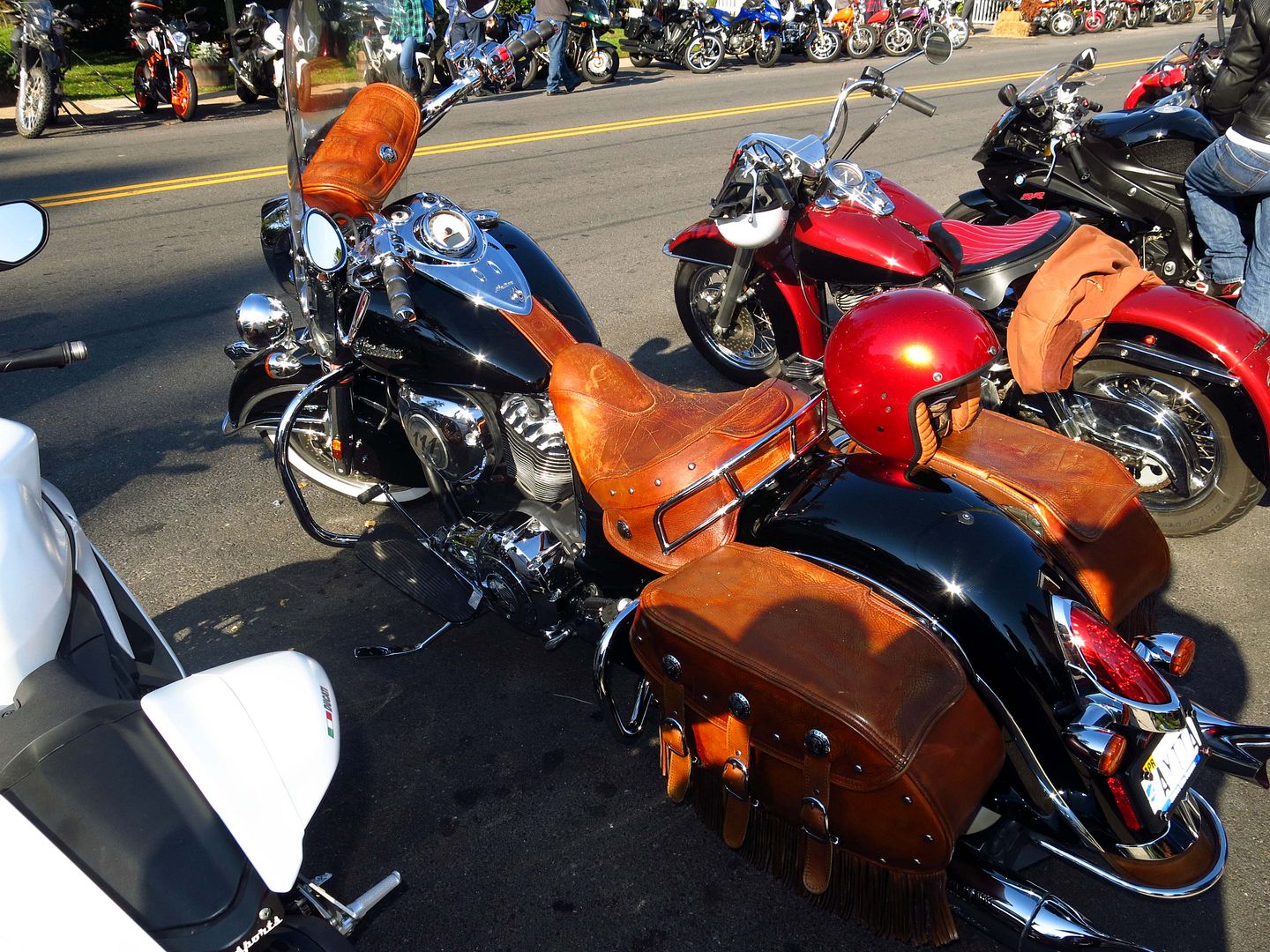 One with the spirit of the season:
You can see past my cheap freebie backpack the broken shock: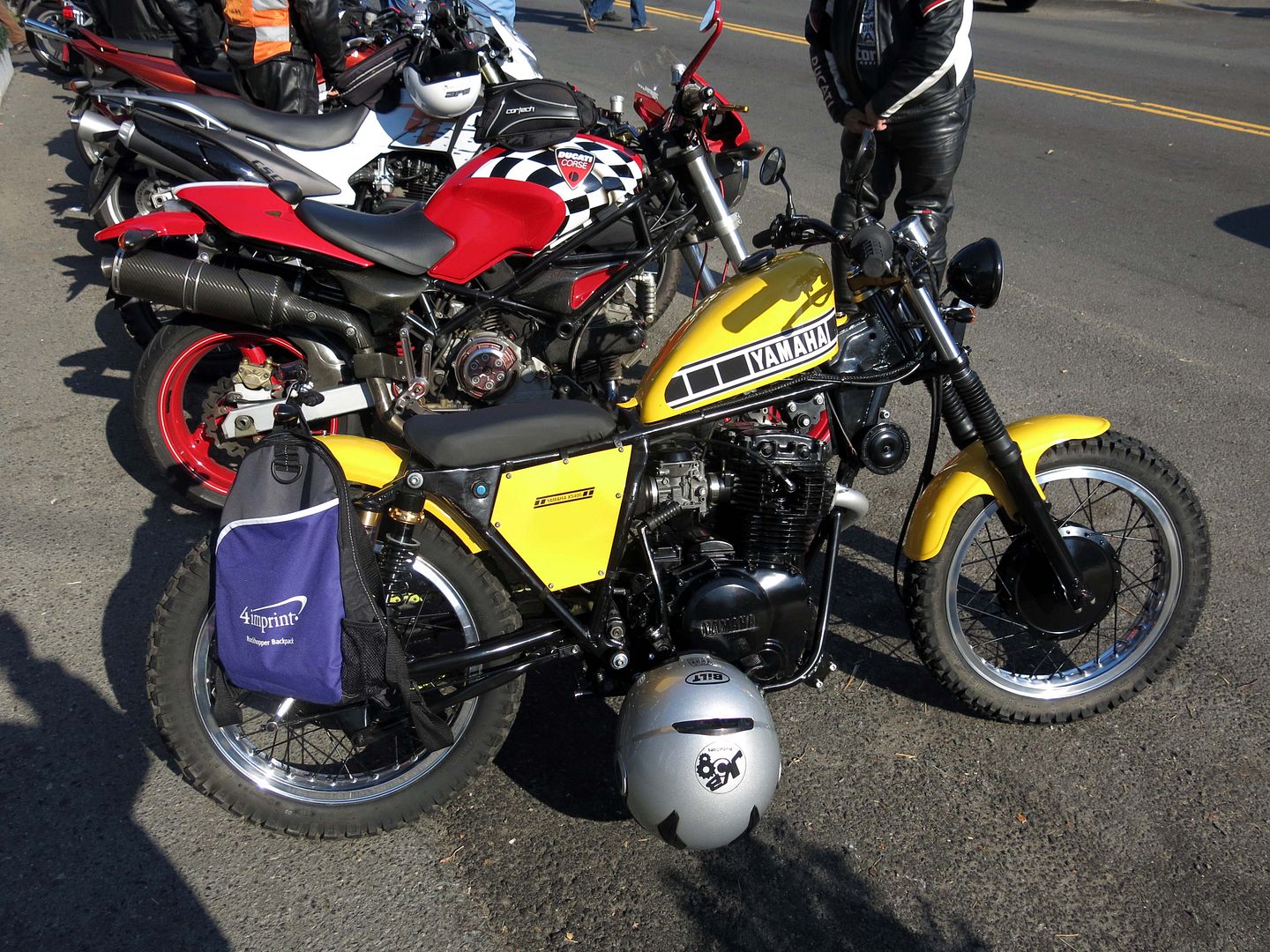 I threaded it back together and rode home with one string. Sadly the difference was almost unnoticeable.
All in all a nearly 60 mile test ride that was mostly successful!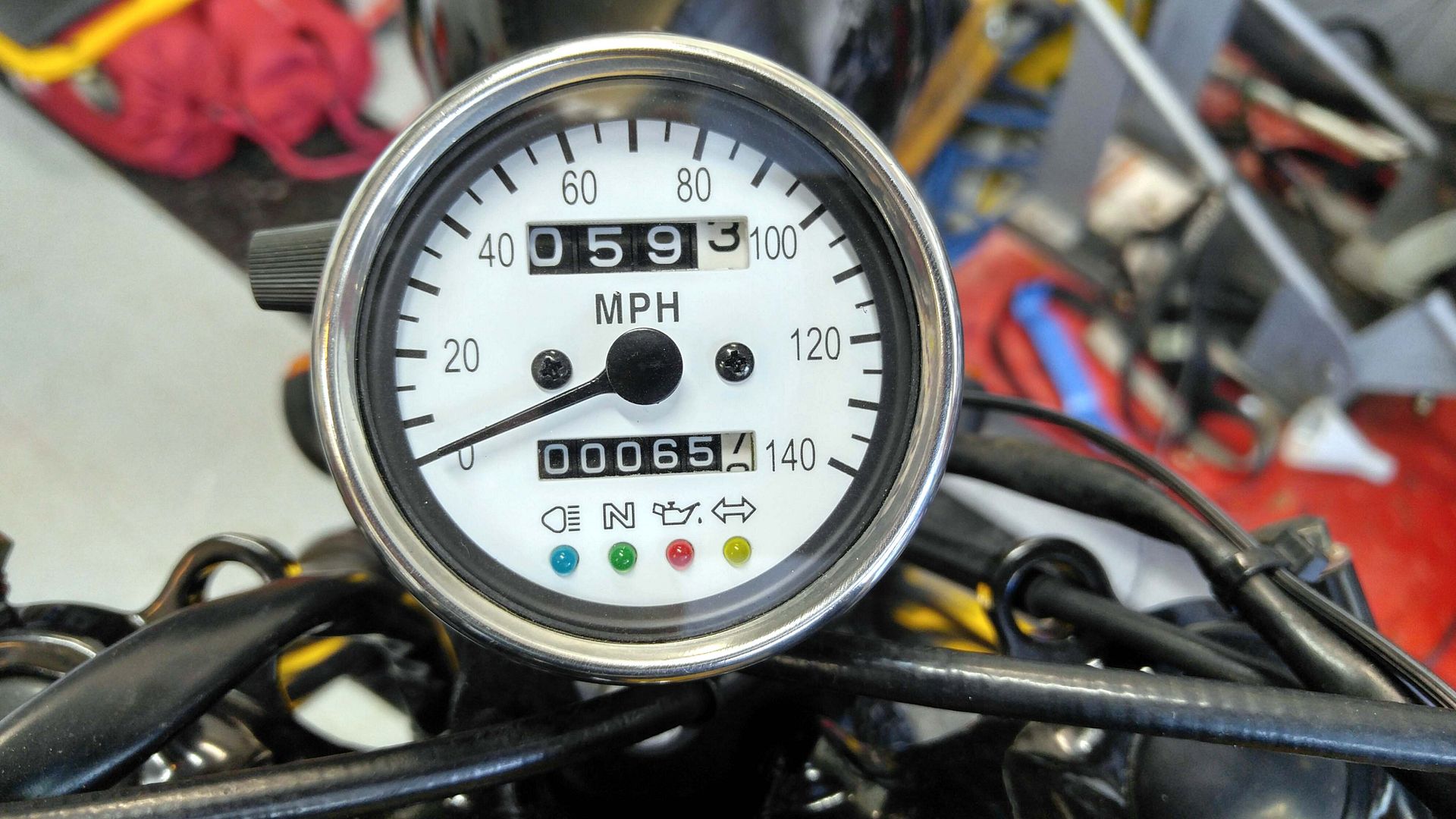 Great day for a test ride, meeting friends and seeing a bunch of cool bikes! Oh, and one funny comment when leather clad rider gave me crap about my Sportster tank on a Yamaha!
Jim