We did this yesterday ... Pulled the cabinets down from the stove area ..
Have to run to lowes' and get some paint.. And hit this area ... Ugh what colour :baldy
Maybe a semi gloss egg shell .. Yes that's Orange on the other wall the other side is Yellow.. Hope to have the metal cabinets and 2 shelves up tomorrow..
With just the 2 of us things move slow when you have other things to do in the day..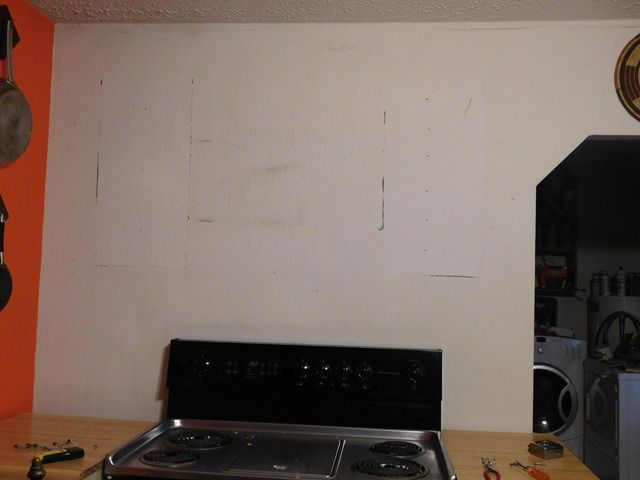 Back story ~ some of ya know we have been at this for a long time like 6+ yrs Gathering old metal kitchen cabinets and marrying them to other brands.. That we find out NOT all cabinets are the same depth and heights :baldy .. All this past summer I repainted all the cabinets that we have..
Yes we could have spent $$ and had them painted by an auto painter .. But that was not in the budget.
So cans did the job.. After all they are old cabinets...
Here are a few things we had done a few years back...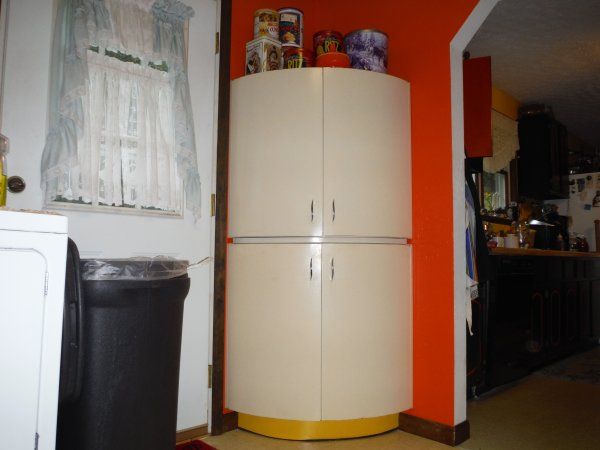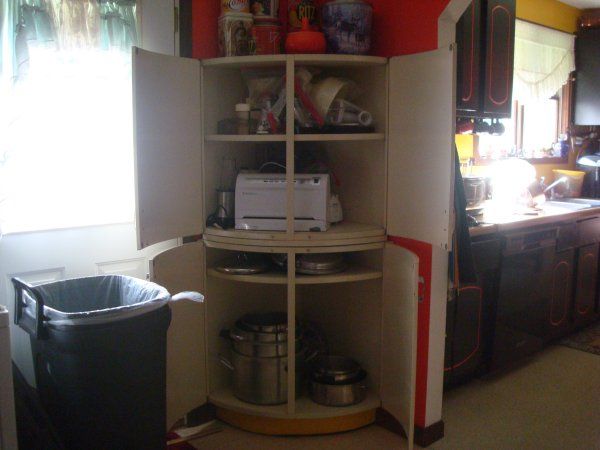 You can see the funky cabinets in the kitchen
This photo is with the old white stove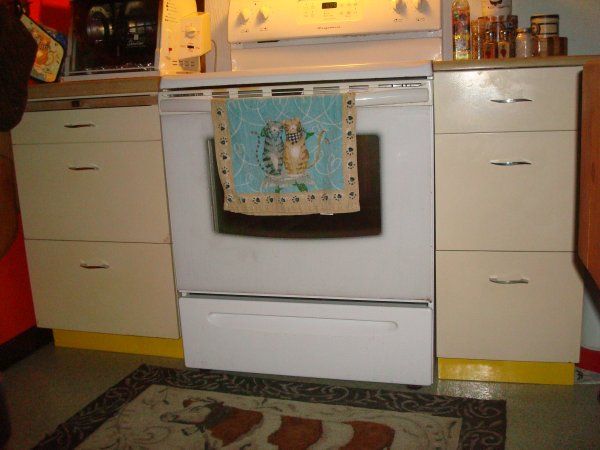 And the new to us Black stove